Violent Crime and Major Thefts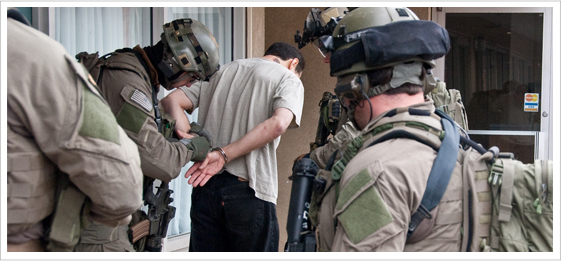 Murder, violence, kidnapping, theft—they come at a high cost to our families and communities.
That's why even in this post 9/11 era, the FBI continues to play a key role in combating violent crime and major thefts in big cities and small towns across the nation. Thousands of our agents work closely with their state and local partners on investigations and joint task forces. We have a surge capacity that can be tapped into during major cases, and we make our many capabilities available upon request—from evidence experts to behavioral analysts.
Beyond our casework, we're always looking at the bigger picture-analyzing trends and threats and sharing that intelligence with our partners. We've also built and continue to manage a criminal justice support structure for the entire law enforcement community, including databases of crime records.
09.20.10
Intel at Work

Our Highway Serial Killings Initiative is helping to link unsolved cases and identify suspects nationwide.

Details