Public Corruption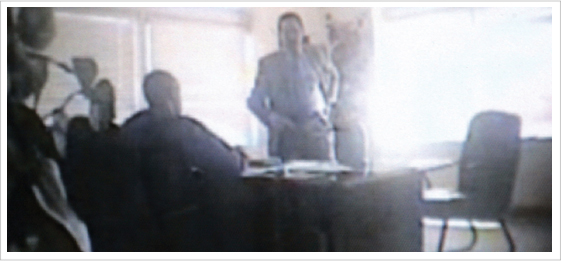 It's our top priority among criminal investigations—and for good reason.
Public corruption poses a fundamental threat to our national security and way of life. It impacts everything from how well our borders are secured and our neighborhoods protected…to verdicts handed down in courts…to the quality of our roads, schools, and other government services. And it takes a significant toll on our pocketbooks, wasting billions in tax dollars every year.
The FBI is singularly situated to combat this corruption, with the skills and capabilities to run complex undercover operations and surveillance.
09.20.10
Report Corruption Now

Submit an Online Tip


Call our Local Corruption Hotlines
- Katrina Fraud: (800) CALL-FBI
- Albuquerque, NM: (505) 889-1580
- Birmingham, AL: (877) 628-2533
- Boston, MA: (844) NOBRIBE
- Columbia, SC: (803) 551-4200
- Denver, CO: (888) 232-3270
- Indianapolis, IN: (317) 845-4812
- Jacksonville, FL: (888) 722-1225
- Kansas City, MO: (855) KCPCTIP
- Knoxville, TN: (888) 678-6720
- Little Rock, AR: (501) 221-8200
- Los Angeles, CA: (855) 5 BRIBES
- Louisville, KY: (844) KYNOPC1
- New Haven, CT: (800) CALL-FBI



- New Orleans, LA: (504) 816-3000


- New York, NY: (212) 384-1000
- Norfolk, VA: (844) FIGHTPC
- Omaha, NE: (402) 492-8688
- Philadelphia, PA: (855) FBI-TIPS
- Pittsburgh, PA: (412) 432-4122
- Portland, OR: (503) 460-8585
- Puerto Rico: (877) FBI-SJPR
- Richmond, VA: (804) 627-4597
- Sacramento, CA: (855) 466-7243
- San Diego, CA: (877) NO-BRIBE
- Springfield, IL: (877) U-TIP-OFF
- U.S. Virgin Islands: (340) 774-9296
- More Local FBI Offices